Technology is ever evolving. At Foresight, we strive to stay on the cutting edge to enhance our efficiency.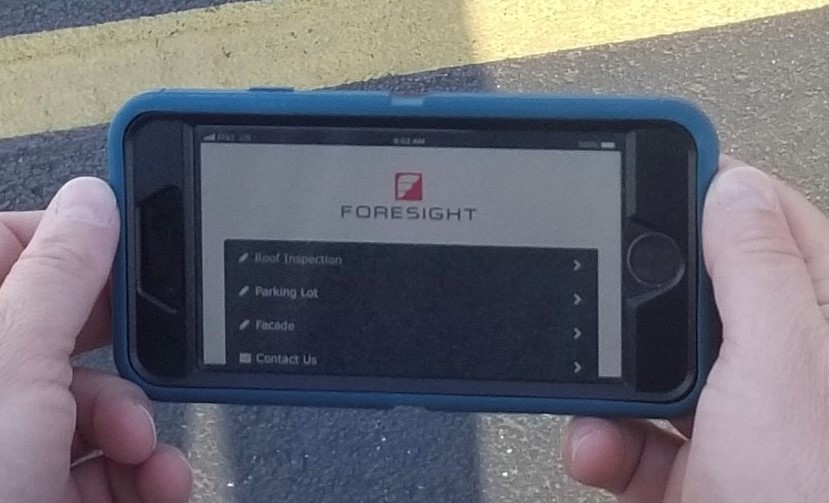 Foresight - Pocket Survey
The Pocket Survey App is a do-it-yourself evaluation tool. It is designed to walk the user through a simple evaluation of the property's Roof, Parking Lot, or Facade. Once the data is collected, a report is reviewed by a Foresight expert to determine the next steps.
Understanding the condition of your facilities is the first step in a proactive maintenance program. The ability to identify the potential cause of a risk and take action is critical. Through our maintained asset management program (Forescope), all of your asset's budget information, evaluation documents, and high level reports are found on your company's dashboard.
Remote controlled drone quad-copter aerial device can safely reach areas that are difficult to access, eliminating the need for man-lifts or fall protection
To review our other various technology services, click on the links below.